Who's in It? (more to be added)
THE EVIL DEAD

Bruce Lorne Campbell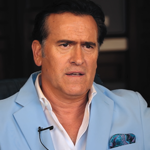 [1] (born June 22, 1958) is an American actor, voice actor, producer, writer and director. One of his best-known roles is Ash Williams in Sam Raimi's Evil Dead franchise, beginning with the 1978 short film Within the Woods. He has starred in many low-budget cult films such as Crimewave (1985), Maniac Cop (1988), Sundown: The Vampire in Retreat (1989), and Bubba Ho-Tep (2002).
---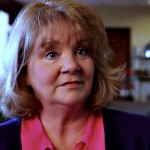 Betsy Baker A.K.A. Linda, was born in May of 1955 in Iowa. She had graduated with a combined degree in theater and classical voice from Michigan State University and embarked upon headline engagements throughout the south, including The Eden Roc in Miami Beach and other venues, with a group called Musicana. Betsy eventually found herself in Detroit, where she honed her craft in television, radio voice-overs, industrial films and films nationwide.
---
Theresa Tilly A.K.A. Shelly, was born on November 6, 1953 in Detroit, Michigan, USA as Theresa Mary Catherine Seyferth. She is an actress and producer, known for The Evil Dead (1981), Oz the Great and Powerful (2013) and Debutante (1998).
---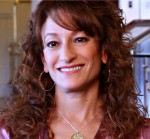 Ellen Sandweiss  A.K.A. Cheryl :Michigan native Ellen Sandweiss gained fame as one of the young cast members of The Evil Dead (1981). She first began her association with The Evil Dead (1981)'s director Sam Raimi and its star Bruce Campbell when she attended high school with them. Sandweiss appeared in some of Raimi's early Super 8 films, including Within the Woods (1978), the short film that Raimi and company used to interest investors in the feature-length version of The Evil Dead (1981). Sandweiss went on to play Cheryl, the sister of Bruce Campbell's Ash character, in the legendary horror flick. The Evil Dead (1981) was shot on a shoestring budget in Morristown, Tennessee, and it was a grueling production for all involved. When it was over, Sandweiss finished college and left her movie days behind her while The Evil Dead (1981) amassed a tremendous cult following. On the twentieth anniversary of the film's release, Sandweiss and her fellow The Evil Dead (1981) cast members Betsy Baker and Theresa Tilly began making public appearances under the name "Ladies of the Evil Dead". Soon after, Sandweiss made a return to horror films with a role in Satan's Playground (2006) which also starred another horror icon, Sleepaway Camp (1983)'s Felissa Rose.
---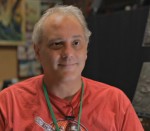 Tom Sullivan is known for his amazing work on as a make-up artist on The Evil Dead (1981), Evil Dead 2 (1987) , The Fly II (1989),  and Army of Darkness (1992). He's the creator of the Book of the Dead.
---
EVIL DEAD 2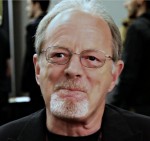 Dan Hicks A.K.A. Jake (sometimes credited as Danny Hicks) is an American actor.[1] Hicks is best known for starring roles in Evil Dead II,[2] Darkman and Intruder as well as appearing in various other horror films. He is a close friend of Sam Raimi (the director of Evil Dead II) and often has parts in his movies.
---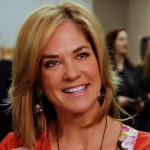 Kassie Wesley DePaiva A.K.A. Bobby Joe, was born on March 21, 1961 in Morganfield, Kentucky, USA as Katherine Virginia Wesley. She is an actress and composer, known for Evil Dead II (1987), We Are What We Are (2013) and One Life to Live (2013). She has been married to James DePaiva since May 31, 1996. They have one child. She was previously married to Richard C. Hankins.
---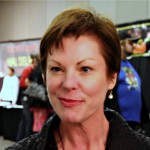 Sarah Berry A.K.A. Annie Knowby, was born in 1960. She is known for her work on Evil Dead II (1987), C.H.U.D. II – Bud the Chud (1989) and The Making of 'Evil Dead II' or The Gore the Merrier (2000).
---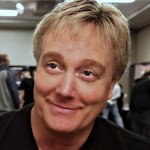 Rick Domeier A.K.A. Ed Getley, joined QVC (a TV Shopping Channel) as a Host Trainee in the fall of 1994 and became a permanent Program Host in April 1995. Prior to that, Rick was a member of several theater companies in southern California including the Genesis Theater Company in Long Beach and Will and Company. Read more
---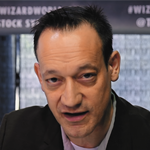 Theodore Raimi (born December 14, 1965)[1] is an American character actor, director, comedian, and writer. He is known for his roles in the works of his brother Sam Raimi, including a fake Shemp in The Evil Dead, possessed Henrietta in Evil Dead II, and Ted Hoffman in the Spider-Man trilogy.[2] He later reprised his role as Henrietta in the television series Ash vs. Evil Dead, in which he also played the character Chet Kaminski. He is also known for his roles as Lieutenant JG Tim O'Neill in seaQuest DSV and Joxer the Mighty in Xena: Warrior Princess and Hercules: The Legendary Journeys.
---
DEADITES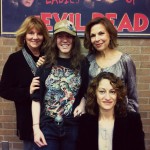 Elise Holmes  is a 27 (May 11th) year old McGill graduate and horror enthusiast. She resides on the island of Montreal, Quebec, Canada and is from the small town of Knowlton, Quebec. She enjoys gaming, collecting various merchandise, blogging and interacting with the online horror community. She first discovered the trilogy while catching Evil Dead 2 on television at the age of 15. Ever since she has become an avid collector for the franchise and runs her own website as her passion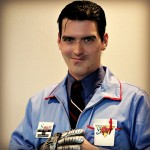 Adam King : Born in 1980, Adam was raised in Upstate New York and graduated from Whitesboro High School. Having been told most of his young adult life that he strongly resembled Bruce Campbell, Adam had created a homemade Ash Williams costume and quickly gained a lot of attention online and at horror conventions. Currently living in New Jersey, Adam now portrays Ash with the horror convention Days Of The Dead as one of their entertainers in a group of iconic horror characters called the Heroes Within Us. They are squared off against a second group of costumed entertainers portraying villains called Monsters Among You.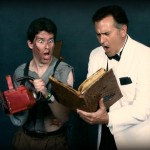 Dennis Carter Jr. was born in 1975 on Long Island into a showbiz family. Since the age of two, he has been involved in community theater as well as family entertainment involving magicians, clowns, and costume characters. He studied all aspects of film, television production and theater through high school and college where he also wrote and performed his own short films and shows. After receiving a Bachelor Degree in Communication Arts, he began performing as a background extra in films, and landed feature roles in independent films. His love for both comedy and horror attracted him to the Evil Dead series when he happen to catch the film "Army Of Darkness" on television while sick with the flu. From this point on he became a fan and not only does he impersonate Ash at various events around the United States, but also has a 'groovy' collection of memorabilia including actual props and items from the films. He continues to perform as Ash as well as in independent films, plus writes and performs his own family puppet shows on Long Island.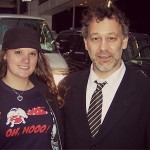 Heather Seebach is a lab geek by night, blogger by day, and Evil Dead fanatic 24/7. The Baltimore, Maryland native founded ViewerDiscretionAdvised.net in 2011 to share her passion for genre films. The Evil Dead movies were the springboard for her love of horror so she has been particularly obsessed with deadites for years, as evidenced by her collection/shrine.